This meme was hosted by Breaking the Spine and is meant to highlight some great pre-publication books we all can't wait to get our grubby little mitts on. I'm choosing to continue the tradition even though she has stopped.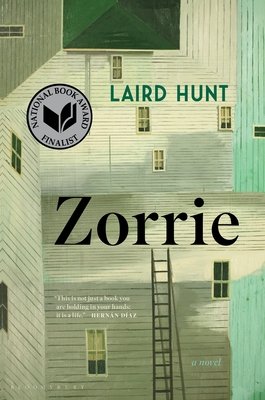 Zorrie by Laird Hunt.

The book is being released by Bloomsbury on February 9, 2021.

The book's jacket copy says: "It was Indiana, it was the dirt she had bloomed up out of, it was who she was, what she felt, how she thought, what she knew."

As a girl, Zorrie Underwood's modest and hardscrabble home county was the only constant in her young life. After losing both her parents, Zorrie moved in with her aunt, whose own death orphaned Zorrie all over again, casting her off into the perilous realities and sublime landscapes of rural, Depression-era Indiana. Drifting west, Zorrie survived on odd jobs, sleeping in barns and under the stars, before finding a position at a radium processing plant. At the end of each day, the girls at her factory glowed from the radioactive material.

But when Indiana calls Zorrie home, she finally finds the love and community that have eluded her in and around the small town of Hillisburg. And yet, even as she tries to build a new life, Zorrie discovers that her trials have only begun.

Spanning an entire lifetime, a life convulsed and transformed by the events of the 20th century, Laird Hunt's extraordinary novel offers a profound and intimate portrait of the dreams that propel one tenacious woman onward and the losses that she cannot outrun. Set against a harsh, gorgeous, quintessentially American landscape, this is a deeply empathetic and poetic novel that belongs on a shelf with the classics of Willa Cather, Marilynne Robinson, and Elizabeth Strout.