This meme was hosted by Breaking the Spine and is meant to highlight some great pre-publication books we all can't wait to get our grubby little mitts on. I'm choosing to continue the tradition even though she has stopped.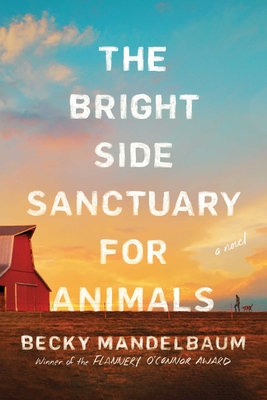 The Bright Side Sanctuary for Animals by Becky Mandelbaum.

The book is being released by Simon and Schuster on August 4, 2020.

The book's jacket copy says: From the winner of the 2016 Flannery O'Connor Award for Short Fiction comes a tender and funny debut novel, set over one emotionally charged weekend at an animal sanctuary in western Kansas, where maternal, romantic, and community bonds are tested in the wake of an estranged daughter's homecoming.

The Bright Side Sanctuary for Animals is in trouble.

It's late 2016 when Ariel discovers that her mother Mona's animal sanctuary in Western Kansas has not only been the target of anti-Semitic hate crimes—but that it's also for sale, due to hidden financial ruin. Ariel, living a new life in progressive Lawrence, and estranged from her mother for six long years, knows she has to return to her childhood home—especially since her own past may have played a role in the attack on the sanctuary. Ariel expects tension, maybe even fury, but she doesn't anticipate that her first love, a ranch hand named Gideon, will still be working at the Bright Side.

Back in Lawrence, Ariel's charming but hapless fiancé, Dex, grows paranoid about her sudden departure. After uncovering Mona's address, he sets out to confront Ariel, but instead finds her grappling with the life she's abandoned. Amid the reparations with her mother, it's clear that Ariel is questioning the meaning of her life in Lawrence, and whether she belongs with Dex or with someone else, somewhere else.