This meme was hosted by Breaking the Spine and is meant to highlight some great pre-publication books we all can't wait to get our grubby little mitts on. I'm choosing to continue the tradition even though she has stopped.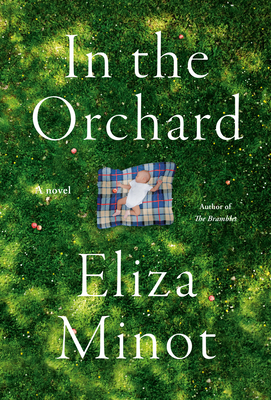 In the Orchard by Eliza Minot

The book is being released by Knopf on April 25, 2023.

The book's jacket copy says: A novel about womanhood, modern family, and the interior landscape of maternal life, as seen through the life of a young wife and mother on a single day.

At night, Maisie Moore dreams that her life is perfect: the looming mortgages and credit card debt have magically vanished, and she can raise her four children, including newborn Esme, on an undulating current of maternal bliss, by turns oceanic and overwhelming, but awash in awe and wonder. Then she jolts awake and, after checking that her husband and baby are asleep beside her, remembers the real-world money problems to be resolved amid the long days of grocery shopping, gymnastics practices, and soccer games. From this moment, Eliza Minot draws readers into the psyche of the perceptive and warmhearted Maisie, who yearns to understand the world around her and overflows with fierce love for her growing family.

Unfolding over the course of a single day in which Maisie and her husband take their children to pick apples, In the Orchard is luminous, masterfully crafted, revelatory—a shining exploration of motherhood, childhood, and love.