This meme was hosted by Breaking the Spine and is meant to highlight some great pre-publication books we all can't wait to get our grubby little mitts on. I'm choosing to continue the tradition even though she has stopped.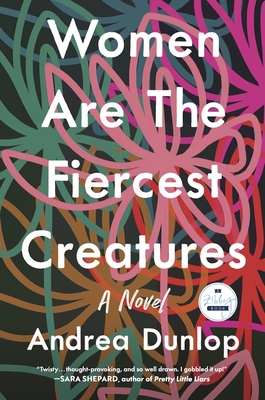 Women Are the Fiercest Creatures by Andrea Dunlop

The book is being released by Zibby Books on March 7, 2023.

The book's jacket copy says: In this wildly addictive novel, three overlooked women take on the charming, manipulative tech CEO who wrote them out of his startup's history.

Anna Sarnoff is still reeling from her quickie divorce from tech wunderkind Jake Sarnoff. Forced out of the company that she helped Jake build, Anna is trying to pick up the pieces of her life, navigating the waters of solo parenting their two teenage boys and adapting to her new role of ex-wife. To make things more complicated, Jake seems to want her back...and his persuasiveness tempts her to say yes.

Across town, the brilliant and striking Samanta Flores-Walsh, Jake's college girlfriend, is busy raising her teenage daughter and running her thriving yoga studio. Although their relationship ended years ago, unanswered questions from their time together gnaw at her, and when she learns that Jake is planning to take his billion-dollar company public, she starts to wonder if perhaps it isn't too late for justice.

Finally, there's Jake's much younger new wife, Jessica, who's struggling to stay afloat as a new mom while her high-profile husband grows increasingly distant.

Set in the wealthy enclaves of Seattle's tech elite, the lives of these three women grow entangled as long-held secrets are forced to the surface, threatening to destroy their families. Written with razor-sharp intelligence and heart, Women Are the Fiercest Creatures is a searing look at the complexities of family and the obstacles women navigate in every aspect of their existence.