This meme was hosted by Breaking the Spine and is meant to highlight some great pre-publication books we all can't wait to get our grubby little mitts on. I'm choosing to continue the tradition even though she has stopped.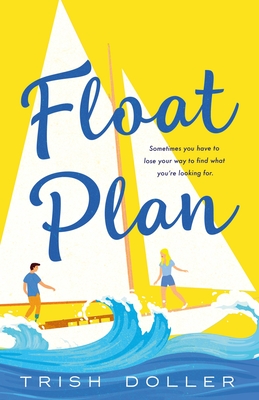 Float Plan by Trish Doller.

The book is being released by St. Martin's Griffon on March 2, 2021.

The book's jacket copy says: Heartbroken by the loss of her fiancé, adventurous Anna finds a second chance at love with an Irish sailor in this riveting, emotional romance.

After a reminder goes off for the Caribbean sailing trip Anna was supposed to take with her fiancé, she impulsively goes to sea in the sailboat he left her, intending to complete the voyage alone.

But after a treacherous night's sail, she realizes she can't do it by herself and hires Keane, a professional sailor, to help. Much like Anna, Keane is struggling with a very different future than the one he had planned. As romance rises with the tide, they discover that it's never too late to chart a new course.

In Trish Doller's unforgettable Float Plan, starting over doesn't mean letting go of your past, it means making room for your future.