This meme was hosted by Breaking the Spine and is meant to highlight some great pre-publication books we all can't wait to get our grubby little mitts on. I'm choosing to continue the tradition even though she has stopped.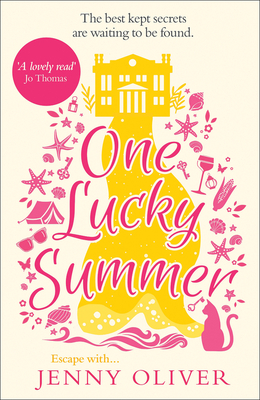 One Lucky Summer by Jenny Oliver

The book is being released by HQ on April 19, 2022.

The book's jacket copy says: With an air of faded splendour, Willoughby Hall was an idyllic childhood home to Ruben de Lacy. Gazing at it now, decades later, the memories are flooding back, and not all of them are welcome...

In a tumbledown cottage in Willoughby's grounds, Dolly and Olive King lived with their eccentric explorer father. One of the last things he did was to lay a treasure hunt before he died, but when events took an unexpected turn, Dolly and Olive left Willoughby for good, never to complete it.

But when Ruben uncovers a secret message, hidden for decades, he knows he needs Olive and Dolly's help. Can the three of them solve the treasure hunt, and will piecing together the clues help them understand what happened to their families that summer, all those years ago?

A glorious summer read with a delightful cast of characters from the bestselling author of The Summer We Ran Away.