This meme was hosted by Breaking the Spine and is meant to highlight some great pre-publication books we all can't wait to get our grubby little mitts on. I'm choosing to continue the tradition even though she has stopped.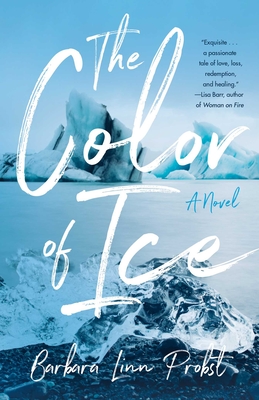 The Color of Ice by Barbara Lynn Probst

The book is being released by She Writes Press on October 18, 2022.

The book's jacket copy says: Set among the glaciers and thermal lagoons of Iceland, and framed by the magical art of glassblowing, The Color of Ice is the breathtaking story of a woman's awakening to passion, beauty, and the redemptive power of unconditional love.

The stunning new novel by the author of award-winning novels Queen of the Owls and The Sound Between the Notes . . .

Cathryn McAllister, a freelance photographer, travels to Iceland for a photo shoot with an enigmatic artist who wants to capture the country's iconic blue icebergs in glass. Her plan is to head out, when the job is done, on a carefully curated "best of Iceland" solo vacation. Widowed young, Cathryn has raised two children while achieving professional success. If the price of that efficiency has been the dimming of her fire--well, she hasn't let herself think about it. Until now.

Bit by bit, Cathryn abandons her itinerary to remain with Mack, the glassblower, who awakens a hunger for all the things she's told herself she doesn't need anymore. Passion. Vulnerability. Risk. Cathryn finds herself torn between the life--and self--she's come to know and the new world Mack offers. Commitments await her back in America. But if she walks away, she'll lose this chance to feel deeply again. Just when her path seems clear, she's faced with a shocking discovery--and a devastating choice that shows her what love really is.