This meme was hosted by Breaking the Spine and is meant to highlight some great pre-publication books we all can't wait to get our grubby little mitts on. I'm choosing to continue the tradition even though she has stopped.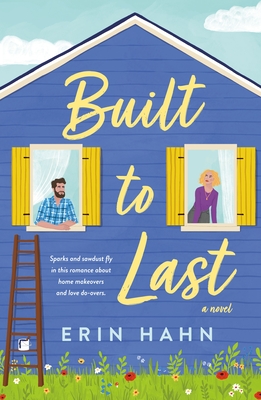 Built to Last by Erin Hahn

The book is being released by St. Martin's Griffin on October 18, 2022.

The book's jacket copy says: Erin Hahn's Built to Last is a sparkling second chance romance about owning what you're worth and fighting for the one who got away.

Shelby Springfield has spent the last ten years trying to overcome her past, sanding it away like the rough spots on the vintage furniture she makes over. But as a former child star, it's hard to forget a widely documented meltdown and huge public break up with her former co-star Lyle Jessup. It's also hard to forget her other co-star and childhood sweetheart, Cameron Riggs—the one who got away.

Anytime Shelby has called, Cameron has come running… And then he runs right off again to chase stories around the world by making documentaries, too scared to admit what he really wants. But when Lyle stirs the pot, getting the two back in the spotlight with a home renovation show, Cameron can't help but get on board.

There's something in it for everyone—almost. Cameron wants to set down some roots. Shelby wants to prove she's not the messy party girl anymore. And a jealous Lyle can't help but try to get in the way. But for his two childhood friends who had more chemistry than he could ever dream of, nothing is getting in the way of their second chance at love.