This meme was hosted by Breaking the Spine and is meant to highlight some great pre-publication books we all can't wait to get our grubby little mitts on. I'm choosing to continue the tradition even though she has stopped.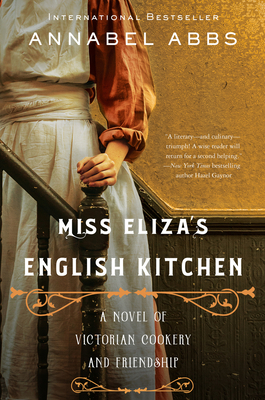 Miss Eliza's English Kitchen by Annabel Abbs

The book is being released by William Morrow Paperbacks on October 26, 2021.

The book's jacket copy says: Before Mrs. Beeton and well before Julia Child, there was Eliza Acton, who changed the course of cookery writing forever.

England, 1835. London is awash with thrilling new ingredients, from rare spices to exotic fruits. But no one knows how to use them. When Eliza Acton is told by her publisher to write a cookery book instead of the poetry she loves, she refuses—until her bankrupt father is forced to flee the country. As a woman, Eliza has few options. Although she's never set foot in a kitchen, she begins collecting recipes and teaching herself to cook. Much to her surprise she discovers a talent – and a passion – for the culinary arts.

Eliza hires young, destitute Ann Kirby to assist her. As they cook together, Ann learns about poetry, love and ambition. The two develop a radical friendship, breaking the boundaries of class while creating new ways of writing recipes. But when Ann discovers a secret in Eliza's past, and finds a voice of her own, their friendship starts to fray.

Based on the true story of the first modern cookery writer, Miss Eliza's English Kitchen is a spellbinding novel about female friend­ship, the struggle for independence, and the transcendent pleasures and solace of food.