This meme was hosted by Breaking the Spine and is meant to highlight some great pre-publication books we all can't wait to get our grubby little mitts on. I'm choosing to continue the tradition even though she has stopped.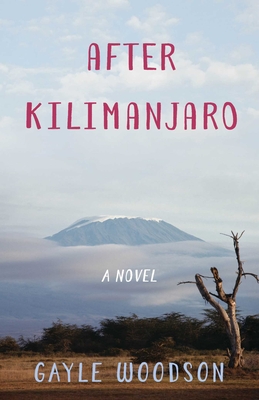 After Kilimanjaro by Gail Woodson.

The book is being released by She Writes Press on October 8, 2019.

The book's jacket copy says: Dr. Sarah Whitaker has always been an obedient overachiever, but she is burned out. Training to be a surgeon is stressful. So when her fiancé, David, offers a solution--take a break year at a hospital in Africa and climb Mount Kilimanjaro together--she jumps on board. When he backs out, she embarks on the adventure alone. Sarah quickly falls in love with Tanzania, a land of gentle people, exotic wildlife, and stunning natural beauty, from the sands of Zanzibar to the peaks of Kilimanjaro. She also develops great respect for new Tanzanian friends: strong African women who strive to serve an overwhelming need for health care. Shocked by the high rate of maternal mortality and the scourge of female genital mutilation in the country, Sarah begins to speak out against FGM and develops an experimental program to train tribal birth attendants in a remote mountain village. Conditions are primitive there, and life is fragile. The separation takes its toll on her relationship with David, and she fights against feelings for another man. As the months pass, one thing becomes clear: if Sarah survives this year, her life will never be the same again.