This meme was hosted by Breaking the Spine and is meant to highlight some great pre-publication books we all can't wait to get our grubby little mitts on. I'm choosing to continue the tradition even though she has stopped.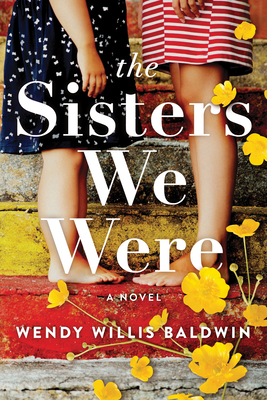 The Sisters We Were by Wendy Willis Baldwin

The book is being released by Sourcebooks on January 17, 2023.

The book's jacket copy says: Pearl and Ruby's choices drove them apart.

Finding their way back to each other might be the only way forward.

The weight of their family secrets could not have shaped Pearl and Ruby Crenshaw any differently. Ruby's a runner, living in Dallas and only reluctantly talking to their mother, Birdie, when she calls from prison. Pearl is still living in her mother's fixer-upper and finds herself facing a line in the sand: her weight is threatening to kill her. She's hundreds of pounds beyond the point where she can celebrate her curves or benefit from the body positivity movement, and unless she takes drastic action, the future looks dire.

But when Ruby's buried rage explodes in a hilariously viral way, the mistake has life-altering consequences. Now the sisters are back living under the same roof and forced to put the pieces of their separate lives together again. Funny, cinematic, and bursting with heart, this is a story of hope and redemption that celebrates the unbreakable bonds of sisterhood.