This meme was hosted by Breaking the Spine and is meant to highlight some great pre-publication books we all can't wait to get our grubby little mitts on. I'm choosing to continue the tradition even though she has stopped.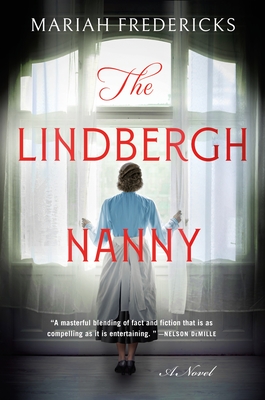 The Lindbergh Nanny by Mariah Fredericks

The book is being released by Minotaur on November 15, 2022.

The book's jacket copy says: When the most famous toddler in America, Charles Lindbergh, Jr., is kidnapped from his family home in New Jersey in 1932, the case makes international headlines. Already celebrated for his flight across the Atlantic, his father, Charles, Sr., is the country's golden boy, with his wealthy, lovely wife, Anne Morrow Lindbergh, by his side. But there's someone else in their household—Betty Gow, a formerly obscure young woman, now known around the world by another name: the Lindbergh Nanny.

A Scottish immigrant deciphering the rules of her new homeland and its East Coast elite, Betty finds Colonel Lindbergh eccentric and often odd, Mrs. Lindbergh kind yet nervous, and Charlie simply a darling. Far from home and bruised from a love affair gone horribly wrong, Betty finds comfort in caring for the child, and warms to the attentions of handsome sailor Henrik, sometimes known as Red. Then, Charlie disappears.

Suddenly a suspect in the eyes of both the media and the public, Betty must find the truth about what really happened that night, in order to clear her own name—and to find justice for the child she loves.