This meme was hosted by Breaking the Spine and is meant to highlight some great pre-publication books we all can't wait to get our grubby little mitts on. I'm choosing to continue the tradition even though she has stopped.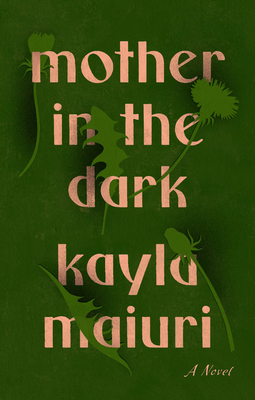 Mother in the Dark by Kayla Maiuri

The book is being released by Riverhead Books on August 9, 2022.

The book's jacket copy says: A novel about family secrets and a volatile relationship between a mother and her daughters.

When Anna's sister calls with an urgent message, Anna doesn't return the call. She knows it's about their mother.

Growing up in working class Boston in an Italian American family, Anna's childhood was sparse but comfortable—filled with homemade pasta sauce and a close-knit neighborhood. Anna and her sisters are devoted to their mother, orbiting her like the sun, trying to keep up with her loving but mercurial nature as she bounces between tenderness and bitterness.

When their father gets a new job outside the city, the family is tossed unceremoniously into a middle-class suburban existence. Anna's mother is suddenly adrift, and the darkness lurking inside her expands until it threatens to explode. Her daughters, trapped with her in the new house, isolated, must do everything they can to keep her from unraveling.

Alternating between childhood and Anna's twenties, when she receives a shattering call about her mother that threatens to blow up her own precariously constructed life in New York, Mother in the Dark asks whether we can ever really go back home when the idea of home is so unstable. Whether we can escape that instability or accept that our personalities are built around the defenses we put up. Maiuri is a master at revealing the fragile horrors of domestic family life and how the traumas of the past shape the present and generations of women.

A story about sisterhood, the complications of class, and the chains of inheritance between mothers and daughters, Mother in the Dark delivers an unvarnished portrayal of a young woman consumed by her past and a family teetering on the edge of a knife.