This meme was hosted by Breaking the Spine and is meant to highlight some great pre-publication books we all can't wait to get our grubby little mitts on. I'm choosing to continue the tradition even though she has stopped.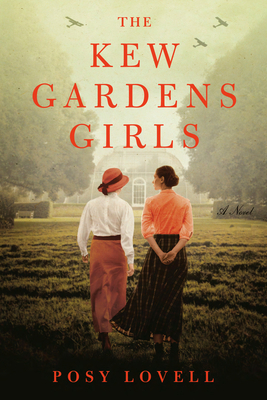 The Kew Gardens Girls by Posey Lovell.

The book is being released by G. P. Putnam's Sons on April 20, 2021.

The book's jacket copy says: A heart-warming novel inspired by real life events, about the brave women during WWI who worked in the historic grounds of London's Kew Gardens.

Can the women of Kew keep the gardens alive in the midst of war?

London, 1916. England is at war. Desperate to help in whatever way they can, Ivy and Louisa enlist as gardeners at Kew, the Royal Botanic Gardens, taking on the jobs of the men who have gone to fight. Under their care, the gardens begin to flourish and become a safe haven for those seeking solace--but not everyone wants women working at Kew.

The pair begin to face challenges on the home front. When a tragedy overseas affects the people closest to them, can the women of Kew pull together to support themselves and their country through the darkest of times?