This meme was hosted by Breaking the Spine and is meant to highlight some great pre-publication books we all can't wait to get our grubby little mitts on. I'm choosing to continue the tradition even though she has stopped.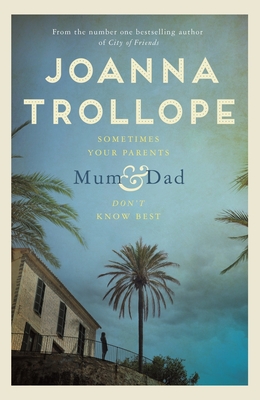 Mum and Dad by Joanna Trollope.

The book is being released by Mantle on May 1, 2021.

The book's jacket copy says: Their parents made a choice years ago. Now they're counting on the children to step in. After so much time, can old wounds heal? Mum & Dad by the Sunday Times bestseller Joanna Trollope is a wise, brilliantly drawn examination of a modern family dilemma.

"What a mess, she thought now . . . what a bloody, unholy mess the whole family has got itself into."

It's been 25 years since Gus and Monica left England to start a new life in Spain, building a vineyard and wine business from the ground up. However, when Gus suffers a stroke and their idyllic Mediterranean life is thrown into upheaval, it's left to their three grown-up children in London to step in . . . Sebastian is busy running his company with his wife, Anna, who's never quite seen eye-to-eye with her mother-in-law. Katie, a successful solicitor in the City, is distracted by the problems with her long-term partner, Nic, and the secretive lives of their three daughters. And Jake, ever the easy-going optimist, is determined to convince his new wife, Bella, that moving to Spain with their 18-month-old would be a good idea. As the children descend on the vineyard, it becomes clear that each has their own idea of how best to handle their mum and dad, as well as the family business. But as long-simmering resentments rise to the surface and tensions reach breaking point, can the family ties prove strong enough to keep them together?