This meme was hosted by Breaking the Spine and is meant to highlight some great pre-publication books we all can't wait to get our grubby little mitts on. I'm choosing to continue the tradition even though she has stopped.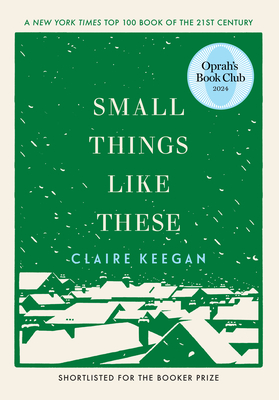 Small Things Like These by Claire Keegan

The book is being released by Grove Press on November 30, 2021.

The book's jacket copy says: It is 1985 in a small Irish town. During the weeks leading up to Christmas, Bill Furlong, a coal merchant and family man faces into his busiest season. Early one morning, while delivering an order to the local convent, Bill makes a discovery which forces him to confront both his past and the complicit silences of a town controlled by the church.

Already an international bestseller, Small Things Like These is a deeply affecting story of hope, quiet heroism, and empathy from one of our most critically lauded and iconic writers.