This past week's mailbox arrivals:


Annie Stanley All at Sea by Sue Teddern came from me for me.

How cute is that cover? Super cute, right? And do I have a weakness for water influenced titles? Why yes, I do. But this novel about a woman looking for the perfect place to scatter her father's ashes (potentially somewhere in the 31 sea areas that make up the Shipping Forecast) sounds good for even more reasons than those two.


Down to the Sea in Ships by Horatio Clare came from me for me.

I am fascinated by the concept of container ships and the journeys they take to bring us all the goods we desire from around the world so I can't wait to read this narrative about one man's experience on two such ships.


The Wolf Den by Elodie Harper came from me for me.

The first in a trilogy about women of Pompeii, I am definitely looking forward to the story of a woman who lives as a slave in a brothel there yearning for freedom.


Hungry by Grace Dent came from me for me.

The memoir of a food writer, this promises 40 years of how Britain eats and lives and I think that it sounds delicious.


I Am an Island by Tamsin Calidas came from me for me.

A memoir about a woman and her husband who move to a far northern island only to have their marriage break down in the absence of the family they'd thought to start, this sounds both sad and introspective.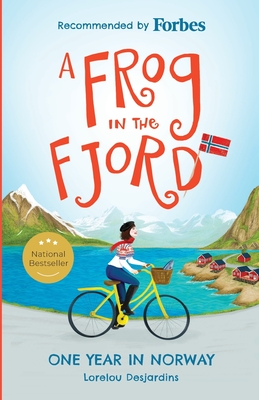 A Frog in the Fjord by Lorelou Desjardins came from me for me.

Aside from the funny title which I certainly appreciate, I am also a huge travel narrative fan so this one about a French woman who moves to Norway for a job sounds like the perfect book for me.


Worst. Idea. Ever by Jane Fallon came from me for me.

Two friends. Fake social media. A secret that could blow everything up. What's not to like about this premise?

If you want to see the marvelous goodies in other people's mailboxes, make sure to visit Mailbox Monday and have fun seeing how we are all doing our part to keep the USPS and delivery services viable.