This meme was hosted by Breaking the Spine and is meant to highlight some great pre-publication books we all can't wait to get our grubby little mitts on. I'm choosing to continue the tradition even though she has stopped.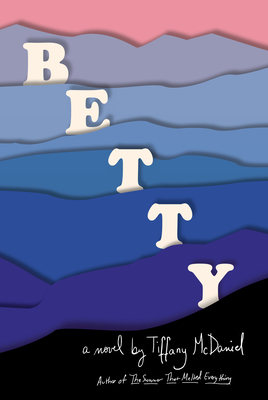 Betty by Tiffany McDaniel.

The book is being released by Knopf on August 18, 2020.

The book's jacket copy says: A stunning, lyrical novel set in the rolling foothills of the Appalachians about a young girl and the family truths that will haunt her for the rest of her life

"A girl comes of age against the knife."

So begins the story of Betty Carpenter. Born in a bathtub in 1954 to a white mother and a Cherokee father, Betty is the sixth of eight siblings. The world they inhabit in the rural town of Breathed, Ohio, is one of poverty and violence--both from outside the family and, devastatingly, from within. The lush landscape, rich with birdsong, wild fruit, and blazing stars, becomes a kind of refuge for Betty, but when her family's darkest secrets are brought to light, she has no choice but to reckon with the brutal history hiding in the hills, as well as the heart-wrenching cruelties and incredible characters she encounters.

Despite the hardships she faces, Betty is resilient. Her curiosity about the natural world, her fierce love for her sisters, and her father's brilliant stories are kindling for the fire of her own imagination, and in the face of all to which she bears witness, Betty discovers an escape: she begins to write. She recounts the horrors of her family's past and present with pen and paper and buries them deep in the dirt--moments that have stung her so deeply she could not tell them, until now.

Inspired by generations of her family, Tiffany McDaniel sets out to free the past by delivering this heartbreaking yet magical story--a remarkable novel that establishes her as one of the most important voices in American fiction.