This meme was hosted by Breaking the Spine and is meant to highlight some great pre-publication books we all can't wait to get our grubby little mitts on. I'm choosing to continue the tradition even though she has stopped.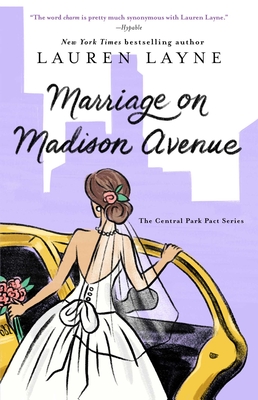 Marriage on Madison Avenue by Lauren Layne.

The book is being released by Gallery Books on January 28, 2020.

The book's jacket copy says: Can guys and girls ever be just friends? According to Audrey Tate and Clarke West, absolutely. After all, they've been best friends since childhood without a single romantic entanglement. Clarke is the charming playboy Audrey can always count on, and he knows that the ever-loyal Audrey will never not play along with his strategy for dodging his matchmaking mother—announcing he's already engaged…to Audrey.

But what starts out as a playful game between two best friends turns into something infinitely more complicated, as just-for-show kisses begin to stir up forbidden feelings. As the faux wedding date looms closer, Audrey and Clarke realize that they can never go back to the way things were, but deep down, do they really want to?