This past week's mailbox arrival: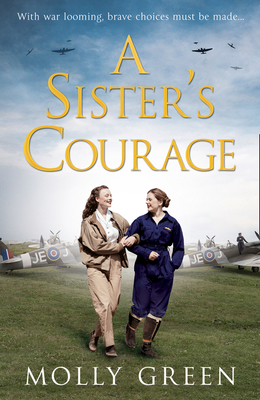 A Sister's Courage by Molly Green came from TLC Book Tours and Avon for a blog tour.

Women may not have been in combat in WWII but the stories of the ways in which they did serve are generally fascinating and this one about a woman who becomes a pilot and ferries fighter planes to the men fighting at the front and what she does when the man she loves is reported missing looks captivating.

If you want to see the marvelous goodies in other people's mailboxes, make sure to visit Mailbox Monday and have fun seeing how we are all doing our part to keep the USPS and delivery services viable.