This meme was hosted by Breaking the Spine and is meant to highlight some great pre-publication books we all can't wait to get our grubby little mitts on. I'm choosing to continue the tradition even though she has stopped.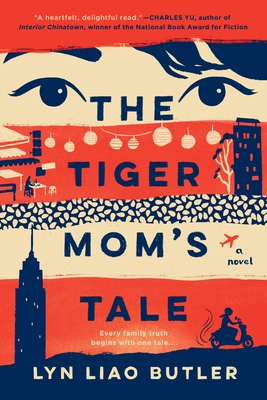 The Tiger Mom's Tale by Lyn Liao Butler.

The book is being released by Berkley on July 6, 2021.

The book's jacket copy says: When an American woman inherits the wealth of her Taiwanese family, she travels to confront them about their betrayals of the past in this stunning debut by Lyn Liao Butler.

Lexa Thomas has never quite fit in. Having grown up in a family of blondes while more closely resembling Constance Wu, she's neither white enough nor Asian enough. Visiting her father in Taiwan as a child, Lexa thought she'd finally found a place where she belonged. But that was years ago, and even there, some never truly considered her to be a part of the family.

When her estranged father dies unexpectedly, leaving the fate of his Taiwanese family in Lexa's hands, she is faced with the choice to return to Taiwan and claim her place in her heritage . . . or leave her Taiwanese family to lose their home for good. Armed with the advice of two half-sisters (one American and the other Taiwanese, who can't stand each other), a mother who has reevaluated her sexuality, a man whose kisses make her walk into walls, and her self-deprecating humor, Lexa finds the courage to leave the comfort of New York City to finally confront the person who drove her away all those decades ago.

With fond memories of eating through food markets in Taiwan and forming a bond with a sister she never knew she had, Lexa unravels the truth of that last fateful summer and realizes she must stand up for herself and open her heart to forgiveness, or allow the repercussions of her family's choices to forever dictate the path of her life.