This meme was hosted by Breaking the Spine and is meant to highlight some great pre-publication books we all can't wait to get our grubby little mitts on. I'm choosing to continue the tradition even though she has stopped.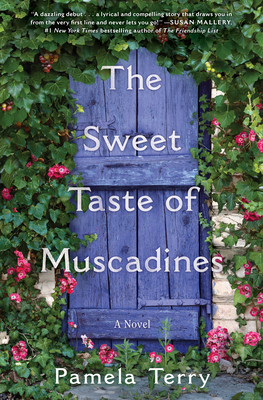 The Sweet Taste of Muscadines by Pamela Terry.

The book is being released by Ballantine Books on March 16, 2021.

The book's jacket copy says: Lila Bruce Breedlove never quite felt at home in Wesleyan, Georgia, especially after her father's untimely demise when she was a child. Both Lila and her brother, Henry, fled north after high school, establishing fulfilling lives of their own. In contrast, their younger sister, Abigail, opted to remain behind to dote on their domineering, larger-than-life mother, Geneva. Yet despite their independence, Lila and Henry know deep down that they've never quite reckoned with their upbringing.

When their elderly mother dies suddenly and suspiciously in the muscadine arbor behind the family estate, Lila and Henry return to the town that essentially raised them. But as they uncover more about Geneva's death, shocking truths are revealed that overturn the family's history as they know it, sending the pair on an extraordinary journey to chase a truth that will dramatically alter the course of their lives. The Sweet Taste of Muscadines reminds us all that true love never dies.