This meme was hosted by Breaking the Spine and is meant to highlight some great pre-publication books we all can't wait to get our grubby little mitts on. I'm choosing to continue the tradition even though she has stopped.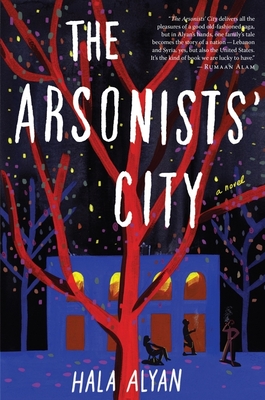 The Arsonist's City by Hala Alyan.

The book is being released by Houghton Mifflin Harcourt on March 9, 2021.

The book's jacket copy says: A rich family story, a personal look at the legacy of war in the Middle East, and an indelible rendering of how we hold on to the people and places we call home.

The Nasr family is spread across the globeBeirut, Brooklyn, Austin, the California desert. A Syrian mother, a Lebanese father, and three American children: all have lived a life of migration. Still, theyve always had their ancestral home in Beiruta constant touchstoneand the complicated, messy family love that binds them. But following his father's recent death, Idris, the family's new patriarch, has decided to sell.

The decision brings the family to Beirut, where everyone unites against Idris in a fight to save the house. They all have secretslost loves, bitter jealousies, abandoned passions, deep-set shamethat distance has helped smother. But in a city smoldering with the legacy of war, an ongoing flow of refugees, religious tension, and political protest, those secrets ignite, imperiling the fragile ties that hold this family together.

In a novel teeming with wisdom, warmth, and characters born of remarkable human insight, award-winning author Hala Alyan shows us again that fiction is often the best filter for the real world around us (NPR).