This meme was hosted by Breaking the Spine and is meant to highlight some great pre-publication books we all can't wait to get our grubby little mitts on. I'm choosing to continue the tradition even though she has stopped.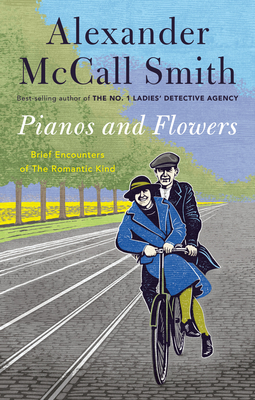 Pianos and Flowers by Alexander McCall Smith.

The book is being released by Pantheon on January 19, 2021.

The book's jacket copy says: In these fourteen delightful tales, Alexander McCall Smith imagines the lives and loves behind some of the everyday people featured in pictures from the London Sunday Times photographic archive. A young woman finds unexpected love while perusing Egyptian antiquities. A family is forever fractured when war comes to Penang, in colonial Malaysia. Iron Jelloid tablets help to reveal a young man's inner strength. And twin sisters discover that romance can blossom anywhere—even at the altar.

Throughout Pianos and Flowers, McCall Smith employs his indomitable charm to explore the possibilities of love, friendship, and happiness.