This meme was hosted by Breaking the Spine and is meant to highlight some great pre-publication books we all can't wait to get our grubby little mitts on. I'm choosing to continue the tradition even though she has stopped.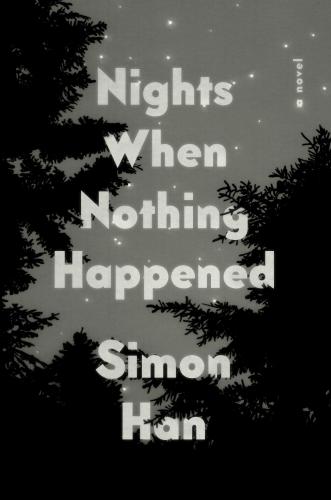 Nights When Nothing Happened by Simon Han.

The book is being released by Riverhead Books on November 17, 2020.

The book's jacket copy says: From the outside, the Chengs seem like so-called model immigrants. Once Patty landed a tech job near Dallas, she and Liang grew secure enough to have a second child, and to send for their first from his grandparents back in China. Isn't this what they sacrificed so much for? But then little Annabel begins to sleepwalk at night, putting into motion a string of misunderstandings that not only threaten to set their community against them but force to the surface the secrets that have made them fear one another. How can a man make peace with the terrors of his past? How can a child regain trust in unconditional love? How can a family stop burying its history and forge a way through it, to a more honest intimacy?

Nights When Nothing Happened is gripping storytelling immersed in the crosscurrents that have reshaped the American landscape, from a prodigious new literary talent.