This meme was hosted by Breaking the Spine and is meant to highlight some great pre-publication books we all can't wait to get our grubby little mitts on. I'm choosing to continue the tradition even though she has stopped.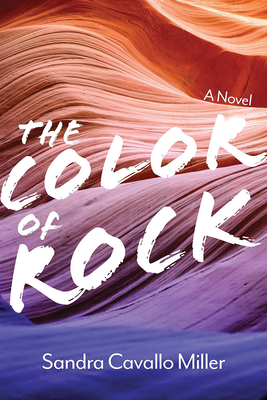 The Color of Rock by Sandra Cavallo Miller.

The book is being released by University of Nevada Press on November 13, 2019 (yes, today!).

The book's jacket copy says: A young physician, Dr. Abby Wilmore, attempts to escape her past by starting over at the Grand Canyon Clinic. Silently battling her own health issues, Abby struggles with adjusting to the demands of this unique rural location. She encounters everything from squirrel bites to suicides to an office plagued by strong personalities. While tending to unprepared tourists, underserved locals, and her own mental trials, Abby finds herself entangled in an unexpected romance and trapped amidst a danger even more treacherous than the foreboding desert landscape.

Sandra Cavallo Miller's debut novel transports readers to the beautiful depths of Arizona and weaves an adventurous and heartwarming tale of the courage and strength it takes to overcome personal demons and to find love.