This meme was hosted by Breaking the Spine and is meant to highlight some great pre-publication books we all can't wait to get our grubby little mitts on. I'm choosing to continue the tradition even though she has stopped.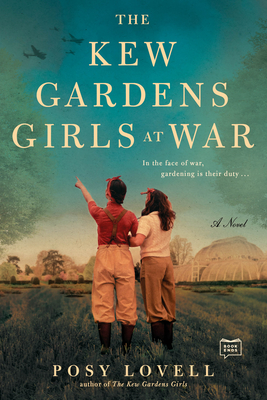 The Kew Gardens Girls at War by Posy Lovell

The book is being released by G.P. Putnam's Sons on April 19, 2022.

The book's jacket copy says: Inspired by real events, a touching novel about a new class of courageous women who worked at London's historic Kew Gardens during World War II.

In the face of war, gardening is their duty…

When Daisy Cooper's new husband joins the RAF to fight the Battle of Britain, she's terrified she's going to lose him. So when her mother Ivy suggests she join the gardeners at Kew to keep busy, Daisy's intrigued. After all, Ivy worked at Kew during the last great war and made lifelong friends along the way.

Louisa Armitage, not ready to hang up her gardening gloves just yet, and Beth Sanderson, an aspiring doctor looking to make a difference, decide to enlist as well. When tragedy strikes, the women are forced to come together to support one other during their darkest hours. But can the Kew Gardens Girls survive the horrors of war-torn London this time?