This meme was hosted by Breaking the Spine and is meant to highlight some great pre-publication books we all can't wait to get our grubby little mitts on. I'm choosing to continue the tradition even though she has stopped.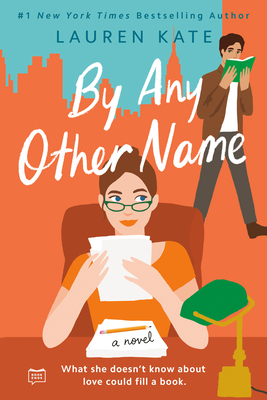 By Any Other Name by Lauren Kate

The book is being released by G. P.. Putnam's Sons on March 1, 2022.

The book's jacket copy says: What she doesn't know about love could fill a book.

With a successful career as a romance editor, and an engagement to a man who checks off all ninety-nine boxes on her carefully curated list, Lanie's more than good. She's killing it. Then she's given the opportunity of a lifetime: to work with world-renowned author and her biggest inspiration in love and life—the Noa Callaway. All Lanie has to do is cure Noa's writer's block and she'll get the promotion she's always dreamed of. Simple, right?

But there's a reason no one has ever seen or spoken to the mysterious Noa Calloway. And that reason will rock Lanie's world. It will call into question everything she thought she knew. When she finally tosses her ninety-nine expectations to the wind, Lanie may just discover that love By Any Other Name can still be as sweet.