This meme was hosted by Breaking the Spine and is meant to highlight some great pre-publication books we all can't wait to get our grubby little mitts on. I'm choosing to continue the tradition even though she has stopped.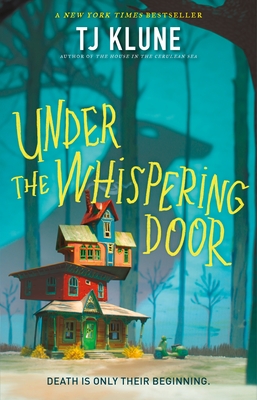 Under the Whispering Door by T. J. Klune

The book is being released by Tor Books on September 21, 2021.

The book's jacket copy says: Welcome to Charon's Crossing.

The tea is hot, the scones are fresh, and the dead are just passing through.

When a reaper comes to collect Wallace from his own funeral, Wallace begins to suspect he might be dead.

And when Hugo, the owner of a peculiar tea shop, promises to help him cross over, Wallace decides he's definitely dead.

But even in death he's not ready to abandon the life he barely lived, so when Wallace is given one week to cross over, he sets about living a lifetime in seven days.

Hilarious, haunting, and kind, Under the Whispering Door is an uplifting story about a life spent at the office and a death spent building a home.