This meme was hosted by Breaking the Spine and is meant to highlight some great pre-publication books we all can't wait to get our grubby little mitts on. I'm choosing to continue the tradition even though she has stopped.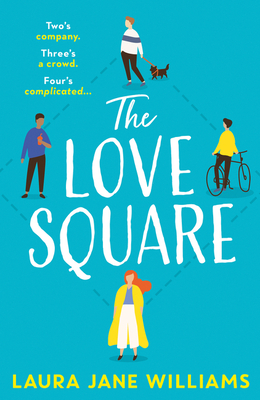 The Love Square by Laura Jane Williams.

The book is being released by Avon on February 9, 2021.

The book's jacket copy says: She's single. But it can still be complicated...

Penny Bridge has always been unlucky in love.

So she can't believe it when she meets a remarkable new man.

Followed by another.

And then another...

And all of them want to date her.

Penny has to choose between three. But are any of them The One?

The bestselling author of Our Stop will have you laughing, crying and cheering Penny on in this funny and feel-good exploration of hope, romance and the trust it takes to finally fall in love. Perfect for fans of Mhairi McFarlane's If I Never Met You and Beth O'Leary's The Flatshare.