This meme is hosted by Breaking the Spine and is meant to highlight some great pre-publication books we all can't wait to get our grubby little mitts on.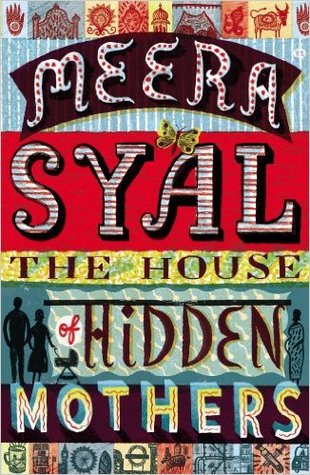 The House of Hidden Mothers by Meera Syal. The book is being released by Sarah Crichton Books on June 14, 2016.

Amazon says this about the book: Shyama, a forty-eight-year-old London divorcée, already has an unruly teenage daughter, but that doesn't stop her and her younger lover, Toby, from wanting a child together. Their relationship may look like a cliché, but despite the news from her doctor that she no longer has any viable eggs, Shyama's not ready to give up on their dream of having a baby. So they decide to find an Indian surrogate to carry their child, which is how they meet Mala, a young woman trapped in an oppressive marriage in a small Indian town from which she's desperate to escape. But as the pregnancy progresses, they discover that their simple arrangement may be far more complicated than it seems.

In The House of Hidden Mothers, Meera Syal, an acclaimed British actress and accomplished novelist, takes on the timely but underexplored issue of India's booming surrogacy industry. Western couples pay a young woman to have their child and then fly home with a baby, an easy narrative that ignores the complex emotions involved in carrying a child. Syal turns this phenomenon into a compelling, thoughtful novel already hailed in the UK as "rumbustious, confrontational and ultimately heartbreaking . . . Turn[s] the standard British-Asian displacement narrative on its head" (The Guardian). Compulsively readable and with a winning voice, The House of Hidden Mothers deftly explores subjects of age, class, and the divide between East and West.